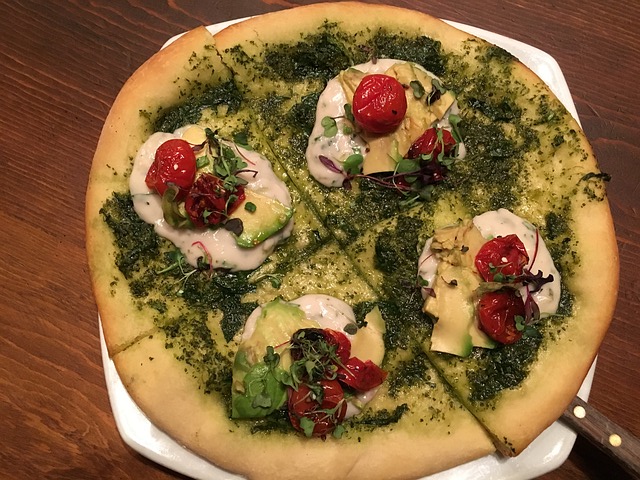 What is it about the contrast of creamy, smooth goat cheese with a spicy tomato sauce? Is it that little bite of sour at the very end of the cheese that accents the sweetness of the tomatoes? It may be honey goat cheese pizza or apple goat cheese pizza – whatever it is, pizza with goat cheese is one of our favorites, and our version uses flatbread, which is lighter in calories, cooking time and effort than traditional pizza crust.
Sometimes called maneesh or lavosh, flat bread is a bit like Indian naan, and very similar to pita, only it is a single layer rather than a pocket-style bread for stuffing. It's become so popular, you can find it at local grocery stores, Trader Joe's, Whole Foods and, of course, specialty markets. This style is often considered the best goat cheese pizza for dinner parties, allowing you to make smaller, personal pizzas for each guest. Feeling adventurous? Go ahead and make your own bread a day ahead or store some in the freezer.
Of course, you can get creative. This basic goat cheese pizza recipe mimics a traditional margarita pizza with tomato and basil, but why stop there? Caramelize some onions, throw in some pine nuts and mushrooms and coat the flatbread with olive oil for a Mediterranean vibe with a touch of California gastro pub flavors. Slice some thin-cut prosciutto and grate some traditional pecorino over the top, giving you a salty pizza that's just the right amount of sweet.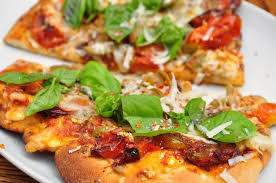 Margarita-Style Goat Cheese Pizza
Ingredients:
1 3-ounce log of fresh chevre (no coatings or herb infusions)
1 full sheet of lavosh or two medium rounds of maneesh or flatbread
1/2 cup pizza sauce
1 medium tomato
1 cup basil leaves, packed
Extra virgin olive oil
Salt and pepper
Preheat oven to 425 degrees. Roll out your lavosh or place two round flatbreads on a cooking sheet
Coat flatbread with pizza sauce (if using two, divide between two flatbreads)
Thinly slice tomato and lay out evenly on top of sauce
Cut goat cheese into 1/4-inch rounds and distribute evenly on top of tomatoes
Wash basil by submerging in a bowl of cool water and pat dry with paper towels
Place basil leaves on top of pizza
Drizzle olive oil over top
Place cooking sheet in oven for 10-12 minutes, or until the crust turns slightly brown and toppings
Remove sheet from oven. Slide pizza onto a cutting board or serving plate. Slice and serve.
Serves 2-4 depending on appetites!
Goat Cheese Pizza Closing Thoughts
You can replicate the same recipe above with a traditional pizza crust very easily. Just grab a pre-cooked pizza crust (Boboli is a good option) or frozen pizza dough from the store. If you opt for uncooked crust, follow the instructions and increase the amount of sauce and cheese depending upon how large the crust is. You can also cut the crust up into smaller servings to match the "personal" serving sizes of goat cheese pizza from our recipe. Mix it up and try out a variety of different goat cheese pizza toppings, like spinach, like spinach, butternut squash, and pineapple. If you're planning on trying just one goat cheese recipe, this should be it! Let's face it, any homemade pizza with goat cheese is better than the ones you buy from the store. Bon appetit!




Extended Reading