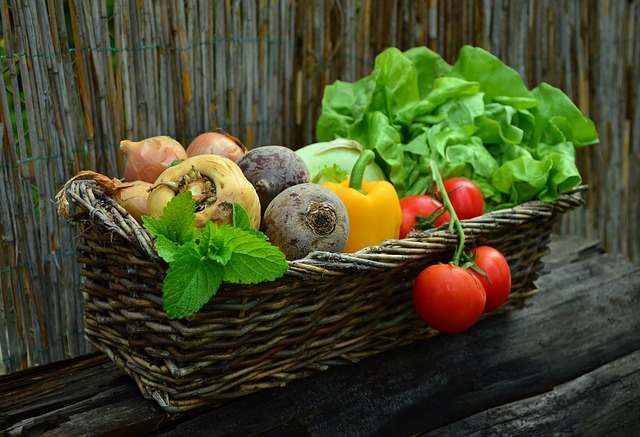 Growing an organic garden can be daunting for a beginner. While vegetables produced without synthetic fertilizers and pesticides are much healthier, these chemicals can make up for a new gardener's inexperience. Fortunately even someone with the brownest of thumbs can grow a beautiful organic garden.
The key to successful organic vegetable gardening is choosing the right plants.
8 Fool Proof Vegetables for an Organic Garden
You can fill your first organic garden with these hardy, easy to grow crops for a successful harvest:
Garlic
Garlic should be a staple in every organic vegetable garden. Plant around the edges of every organic garden bed to deter pests as it is a natural pesticide and fungicide. Plant and ignore, you can't kill garlic.
Radishes
Radishes tolerate all different types of organic garden soil and don't mind if it gets cold or you forget to water them. Plus the finish FAST. You can enjoy radishes just 45 days after planting seeds.
Carrots
If you are a beginner you may hesitate to add carrots to your garden, because they are so slow to come up and weeds can take over. Here's a trick – plant carrots in the same row as your radishes. The radishes sprout quickly, marking the row of carrots. By the time the carrots are up and need thinning the radishes will be ready to harvest.
Pumpkins
These sprawling plants take up a lot of room, but they make a fun, colorful and easy to grow addition to any organic vegetable garden that is big enough to hold them. They do well in various soil types and don't require much water.
Zucchini
Zucchini and summer squash will grow in nearly any climate. Plant directly into your organic garden, as they don't transplant well. These are rewarding plants for beginners simply because they are so productive.
Potted Tomatoes and Chili Peppers
Try growing dwarf or cherry tomatoes or spicy chili peppers in containers. These can be moved easily to take advantage of the sun and make watering and weeding a breeze.
Rhubarb is Essential for an Organic Garden
No organic garden in a temperate climate should be without a rhubarb patch. The leaves of this perennial plant are poisonous, but the tart stems make incredible pies and tarts. Rhubarb requires zero care and even thrives in the wild.
Bush or Pole Beans
With many varieties to choose from you should have no trouble finding one that suits your tastebuds. Beans do well in any type of organic soil, making them a good option for new gardeners.
5 Essential Herbs for Your Organic Garden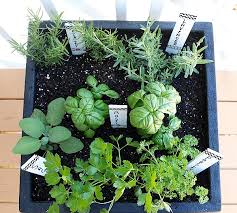 These herbs are easy to grow, hardy and attract beneficial insects like bees, ladybugs and butterflies to your garden.
Fennel – Attracts ladybugs, grows easily and produces a tasty bulb. Don't let it go to seed as the seeds can inhibit growth of other plants.
Rosemary – Tough and hardy, rosemary is easy to grow and forgives changing temperatures or inconsistent watering.
Basil – Plant basil with your tomatoes to improve their flavor. It also does well in pots in the kitchen.
Thyme – You can purchase cuttings of many different varieties of thyme. All are hardy and require no extra care. They are great for edging or ground cover in any organic garden.
Sage – Another hardy perennial herb sage thrives indoors or out. Try it in a pot in your kitchen or plant directly in your organic garden.
Extended Reading
Learn how to start an organic garden: