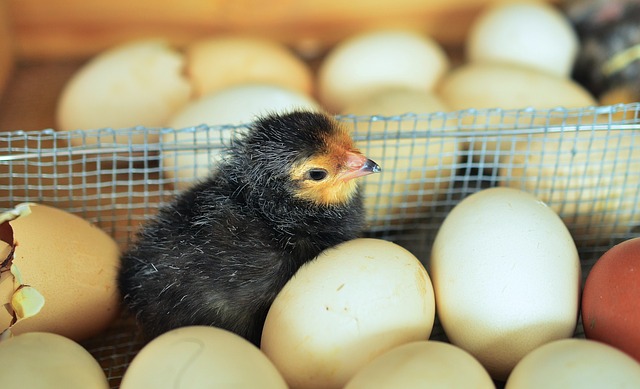 If you want to start raising chickens for meat or eggs, chicken hatcheries are the easiest place to start. These are professional companies that breed chickens. You probably know someone who ordered day-old chicks which arrived in the mail- they came from a chicken hatchery.
You can find chicken hatcheries specializing in a particular breed or type of chicken. However, there are many second rate hatcheries out there that should be avoided. As in any commercial farming enterprise, some companies resort to inhumane or unsanitary methods to increase production and reduce costs.
In the interest of raising a healthy flock and supporting ethical and conscientious businesses, it is important to choose the right chicken hatchery.
Use Local Chicken Hatcheries
Local is usually better when it comes to chicken hatcheries. The chicks travel a shorter distance which is healthier for them. There is a lower risk of receiving dead chicks, and you may even be able to visit the hatchery and see how well it is managed for yourself.
However, the reputation of the hatchery is important. It is better to order chicks from a good company further away than from a hack hatchery right next door.
Pick a Hatchery with a Great Reputation
Do your research. There are a few of our favorite hatcheries listed at the end of this article to give you a place to start. Read reviews of the hatchery ahead of time and choose one that consistently delivers healthy, live chicks.
Expensive Chicken Hatcheries are the Real Bargain
Believe it or not, the chicken hatcheries that charge the most per chick are actually the best bargain when it comes to purchasing day old chicks. Compared to cheap chicken hatcheries, the ones that charge more:
Give You More Extra Chicks
More costly hatcheries often give you a couple extras, in part as insurance in case one dies or turns out to be a rooster, and in part to build a good relationship with you, the customer.
Send Fewer Male Chicks
If you hope to raise egg laying hens, you can order all female chicks. Sexing chicks is difficult, and sometimes a male slips through, but this happens much less frequently when you buy chicks from a reliable company.
Have Lower Mortality at Every Age
Chicks from cheap chicken hatcheries tend to die more frequently at all stages of life. This can occur because they were exposed to disease at a young age, have poor genetics or simply because their mothers did not receive proper nutrition while they were laying.
Send Chickens that Lay More Eggs
On a similar note, chicks from good hatcheries grow up to be better layers.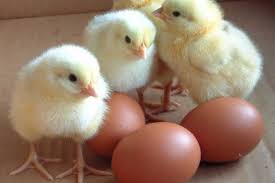 The Best Chicken Hatcheries
Take a look at these two hatcheries to get started. They are my favorites, though they couldn't be more different from one another!
Sand Hill Preservation Center
This is one chicken hatchery that stands above all others. The Sand Hill Preservation Center is dedicated to preserving the genetics of rare poultry breeds. They are a small hatchery and a great place to find heritage chicken breeds. Their breeding birds live a relatively natural life, including lots of time in the outdoors. This is the hatchery by which to judge all others.
Cackle Hatchery
This is a large hatchery that offers over 193 breeds of chickens, as well as turkeys, waterfowl and even guineas. Despite their large size, they are famous for their amazing customer service and healthy birds.
Other good hatcheries include:
For electric netting needs of your farm visit www.electricnetting.com.au.
For chicken coop and tractors check www.thechickentractor.com.au.




Extended Reading
Baby Chicks: The Complete Guide
Take a peak inside the Cackle Chicken Hatchery: